About Kevin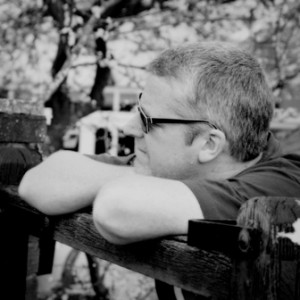 Kevin is a business adviser, marketing expert, motivational speaker and author.
He has written a dozen books, all of which pursue the theme of simplifying businesses and making them more successful. These have sold around 40,000 copies, been voted Telegraph Business Club Books of the Week, been nominated for CMI Management Book of the Year, and been translated into French, Russian, Portuguese and Polish. He has also been pioneering their production in new digital formats such as podcasts, ebooks, and iphone and ipad apps.
After 20 years in advertising and direct marketing, he has spent the last eleven years as an independent troubleshooter, advising companies on how to change their businesses for the better.
He can turn his hand to many things: signature programmes based on his books; motivational speaking; facilitating awaydays and conferences; training; repositioning brands; producing marketing plans, strategies and creative solutions; advising on company structures; writing speeches; improving new business effectiveness; pitch writing; and action non-exec work.
He has hands-on knowledge of how to run many types of businesses, and has worked with around 300 clients in most categories. He has deployed £600m of funds on more than 200 brands, overseen over 1,000 projects, and won 35 awards for creativity and effectiveness.
Expert Advice has completed more than 400 jobs for over 100 clients. Recent examples include Aegis, BT, Carat, Direct Line, Engine Group, Heineken, The Independent, Interbrand, Iris, JWT, Kimberly-Clark, Mindshare, Lloyds TSB, M&C Saatchi, Mediacom, News International, Nokia, Ogilvy, Orange, PHD, Que Pasa, Saatchi & Saatchi, Shell, Starcom, Talk PR, Vizeum, and What If.
Kevin has made a number of radio and press appearances, often appearing as a commentator on the absurdity of modern language at work. Also a cartoonist, his Little Books of Business Bullshit highlight this in stark detail.
Every year he travels to somewhere he has never been. He is currently funding the preservation of jaguars in Brazil, and is behind the successful reintroduction of the Great Bustard to the UK. He collects classic guitars, has written over 500 songs, and has released seven albums. He flies birds of prey, and has two daughters, Rosanna (24) and Shaunagh (20).
Download an article from the International Journal of Advertising in which Kevin explains his favourite books.