The one sentence summary
Copying is to be cherished, and you can do smarter marketing by using other people's ideas.
WHAT THE BOOK SAYS
Copying strategies really work, so you can do smarter marketing by using other people's ideas.
Constantly trying to come up with something original can be futile. Instead, look to successes elsewhere and apply them to your issue.
Tight, 'single white copying' (named after the film Single White Female) is no good for innovation because it just repeats slavishly what's been done before.
Copying loosely works well and allows for error and variation.
Good copying seeks to fix broken things, and is productive when you look far away rather than close by.
This is a workbook to help you make intelligent marketing decisions.
The method is best understood by using the proposed maps.
Map 1 plots whether the behavioural choice is informed or uniformed, and whether it is made independently or socially: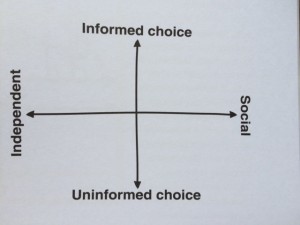 Map 2 identifies the nature of the decision making process in each quadrant: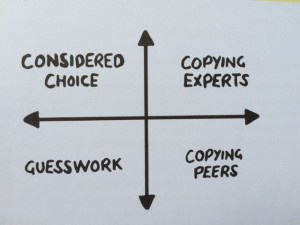 Map 3 specifies what type of marketing approach will work best for each quadrant: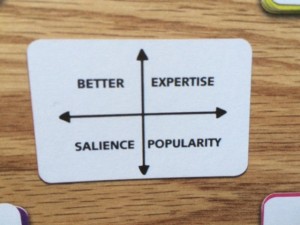 Informed + independent = considered choice  > Better strategy
Uninformed + independent = guesswork > Salience strategy
Informed + social = copying experts > Expertise strategy
Uninformed + social = copying peers > Popularity strategy
There is then a pattern book containing 52 suggested strategies to try. These can be copied and tested once the right quadrant is defined for the task.
WHAT'S GOOD ABOUT IT
What Kinda Thing? provides an early rangefinder for progress.
What kind of thing is this?
What kind of solutions might be appropriate?
What might that look like?
This iterative way of investigating strategies is far more fluid and informative than detailed planning, and allows you to move much faster.
WHAT YOU HAVE TO WATCH
This is not so much a book that you read end to end. Instead, get the gist of the method, home in on your task, and then use the most appropriate techniques to get a result.